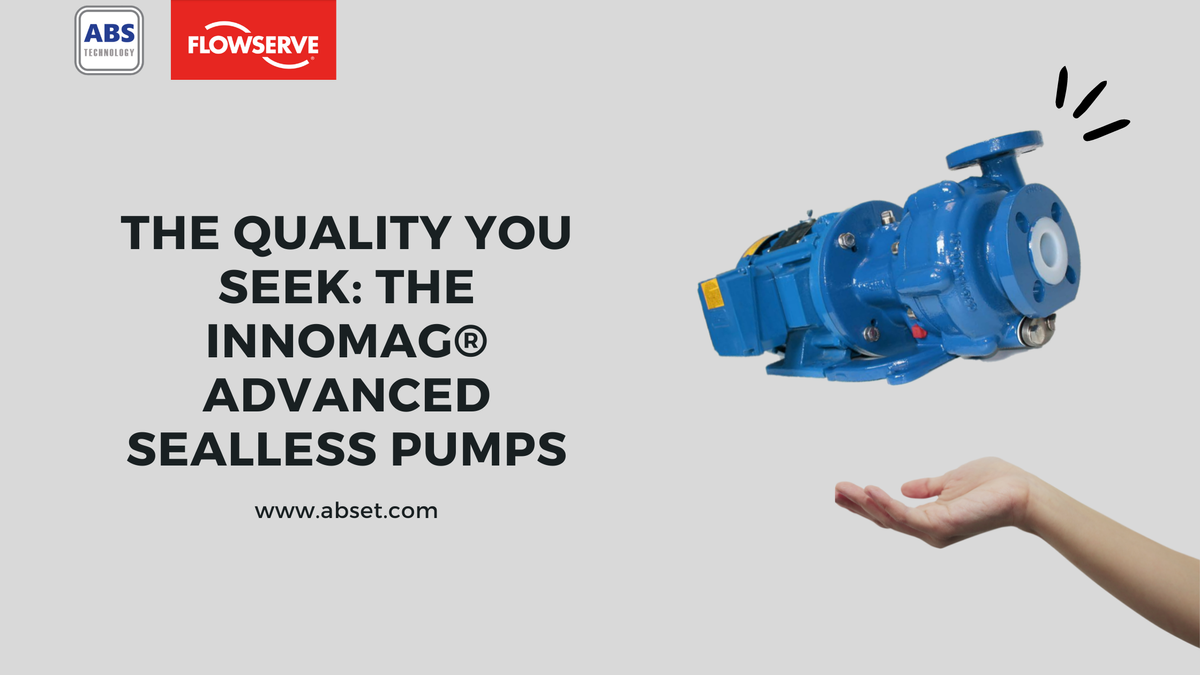 ---
The INNOMAG® Advanced Sealless Pumps offer robust process pumps for your fluid solutions. Be it for dealing with hazardous, corrosive, hard-to-seal liquids, or just water, these pumps are suitable for any job.
Specialised in the manufacturing of sealless non-metallic magnetically driven pumps, Flowserve INNOMAG® has been recognized as a major leader and innovator in the pump industry. This is because the established American brand has more than 100 years of expertise in the production of engineering rotating equipment. Not to mention, it is equipped with nearly a dozen patents developed and designed by its talented pool of engineers.
So, what makes INNOMAG® so special?
Firstly, INNOMAG® prides itself on its high-performing pumps due to its emphasis on using only the best quality raw materials in the manufacturing process.
Ductile Iron and Fluoroplastic Resins
INNOMAG® pumps utilise ductile iron for their castings. This helps to provide the density and strength needed to reduce vibrations and increase durability for a longer lifespan, effectively cutting down on expensive maintenance and operating costs.
What's more? Fluoroplastic resins of the highest grade are used to ensure the pumps are chemical, heat and abrasion resistant.
High-Quality SiC
When it comes to ensuring your pumps' durability, INNOMAG® is no stranger. This is because they also leverage high-quality silicon carbide (SiC) for critical components of their pumps, such as the bearings and shaft. This material is not only solid and chemically inert but also allows precision fabrication and ensures wear resistance.
Exterior Protection
The exterior of INNOMAG® pumps is designed to withstand harsh conditions and ensure long-lasting usage.
To start, the surface of all metal parts are either sandblasted or acid-washed. This helps in removing signs of rust or oxidation before the coating process. Next, the metal is coated with epoxy polyamide primer as a barrier for protection. Lastly, catalyzed aliphatic polyurethane is layered as the top coat. This effectively establishes a high degree of durability, besides also rendering the pumps UV and chemical resistant.
Aramid Fiber Composites and Neodymium Magnets
Not overlooking the more delicate details, INNOMAG® pumps also use aramid fiber composites to provide burst pressure resistance. Additionally, Neodymium magnets, a rare earth metal, are adopted to prevent decoupling under unpredictable conditions.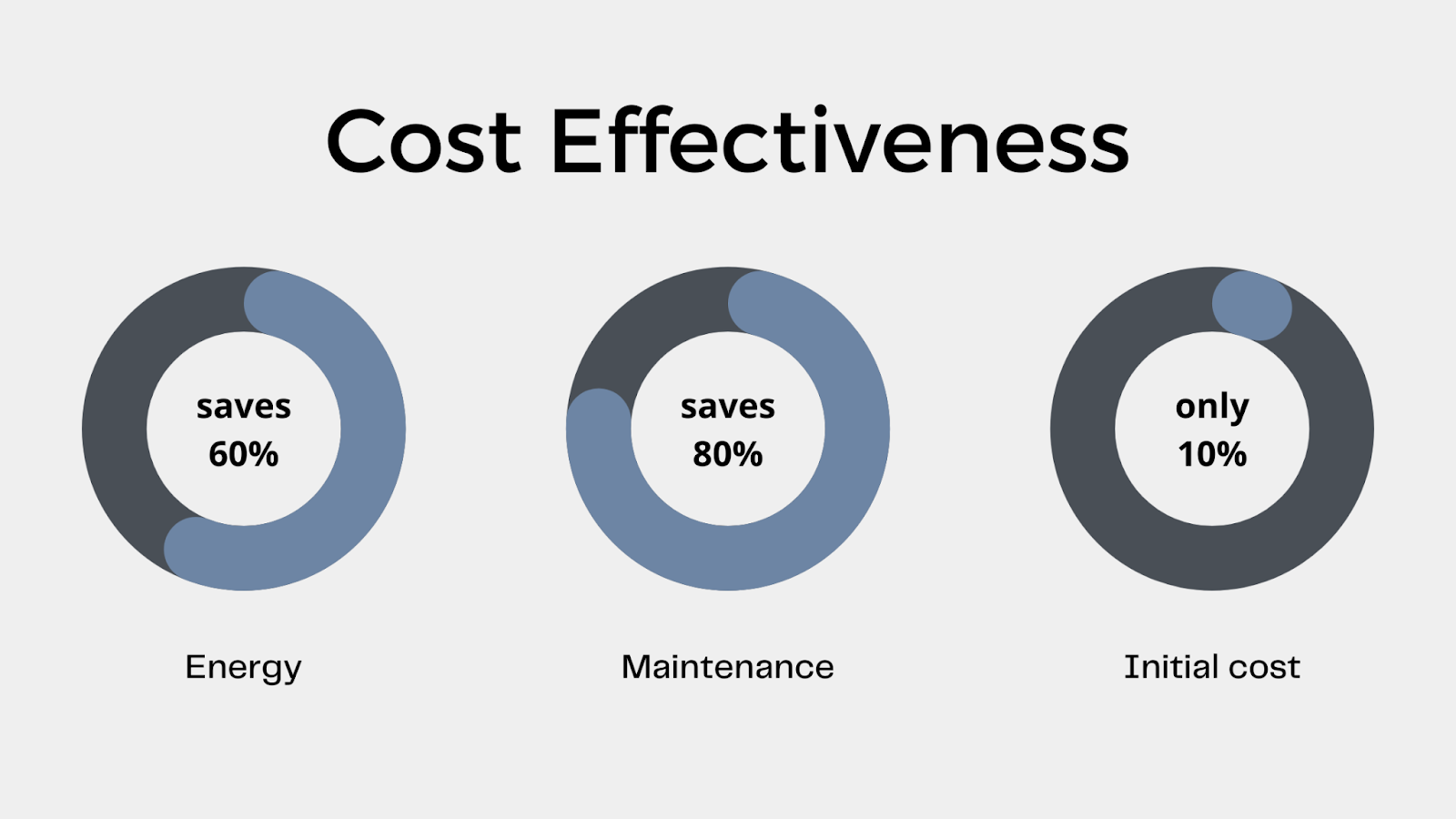 From the cost perspective, INNOMAG® pumps promise high-quality equipment that also ensures maximum value.
Energy
In terms of energy efficiency, up to 60% is conserved compared to other conventional process pumps. To break it down into further detail, the INNOMAG® Sealless pumps have tight wear ring clearances that provide volumetric efficiency through their closed impeller design that reduces the recirculation of pumped fluid.
Moreover, mechanical efficiency is also achieved as the INNOMAG® pumps possess:
No seal face drag,

No external bearing drag,

Fully pressurized radial bearing,

No thrust bearing drag,

No misalignment drag, and

No coupling drag.
That's not all. Friction loss is also reduced thanks to the smooth molded plastic lining opted instead of rough castings.
Maintenance
The INNOMAG® pumps also require less maintenance, saving up to 80% on maintenance costs. On average, 60 man-hours per year is needed for both preventive and corrective maintenance for conventional ANSI sealed pumps. Fortunately, INNOMAG® sealless pumps are hassle-free as there is no need for impeller adjustments, shaft alignments, seal replacements, oil changes, emissions reporting, and LDAR protocols.
Initial Cost
Lastly, INNOMAG® pumps only take up 10% of initial costs. This is a fair price as compared to Metallic Pump with Single Seal in 316SS (20%), Metallic Pump with Single Seal in Alloy 20 (33%), Metallic Mag Drive / Canned Motor (50%), and High Alloy / Double Seal (100%).
All in all, the INNOMAG® Advanced Sealless Pumps Series provides its users with durability and quality of the highest standard, ensuring peace of mind and a guaranteed return on investment. The INNOMAG® series comprises the TB-Mag™ and U-Mag™ process pumps.
To find out more, contact our team at ABS by clicking here.