Product Description
Specifically targeted at the food packaging and processing market, our new range was designed and built to be 'Best in Class'.
Shorter pump downtimes 'size for size', reduced motor power levels and all this at a significantly lower cost.
Our new range has been designed to be 'Best in Class' matching or more often than not exceeding the performance of the equivalent competitor's product.
Fastest pump-down time in direct comparison
– Developed for the evacuation of chambers < 100 litre
Fastest reaching of ultimate pressure
– Even after cold starting
Optimises motor powers
– Smaller motor size but still better pump-down time
Hygienic design
– Smooth surfaces, fully lacquered for quick, easy and hygienic cleaning
– Compact dimensions
– IP55 Insulation Protection as standard
MAPACK
– Version for oxygen – same length as standard version
Gas ballast valve Standard, fully adjustable
– 0.1mbar(A) closed
– 0.5mbar(A) open (delivery state)
– Optional gas ballast, <3mbar(A)
Water vapour tolerance To DIN 28 426/1 & PNEUROP
– Standard GB: 7mbar(A)
– Optional GB: 50mbar(A)
Efficiency class IE3 motors as standard
– Lower installed motor power in direct comparison
Advanced Oil lubrication system
– Oil reservoir with three-stage oil separation
– Highly efficient air/oil separator element for most effective separation
– Oil filter for long oil service life
Dimension Drawing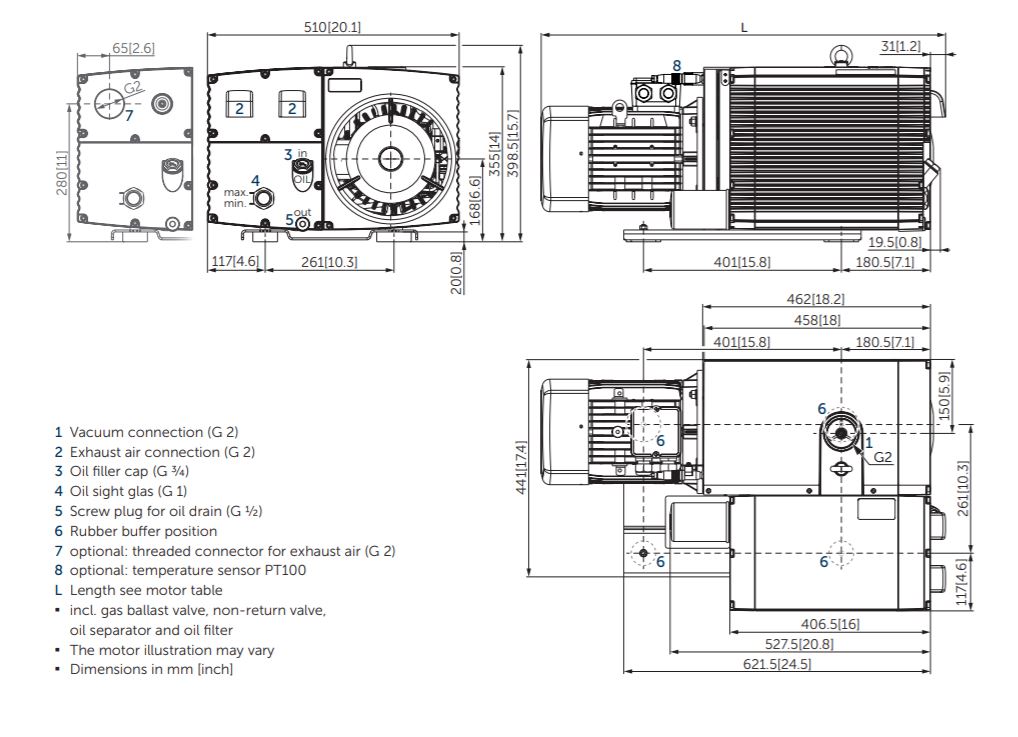 Technical Data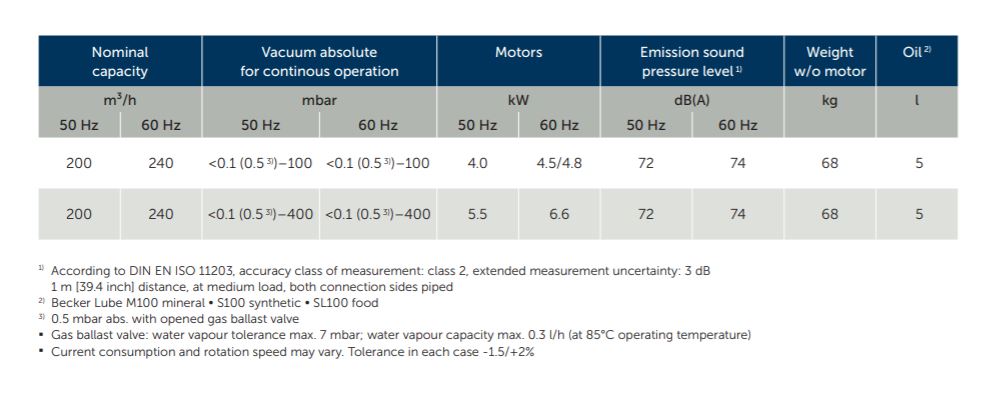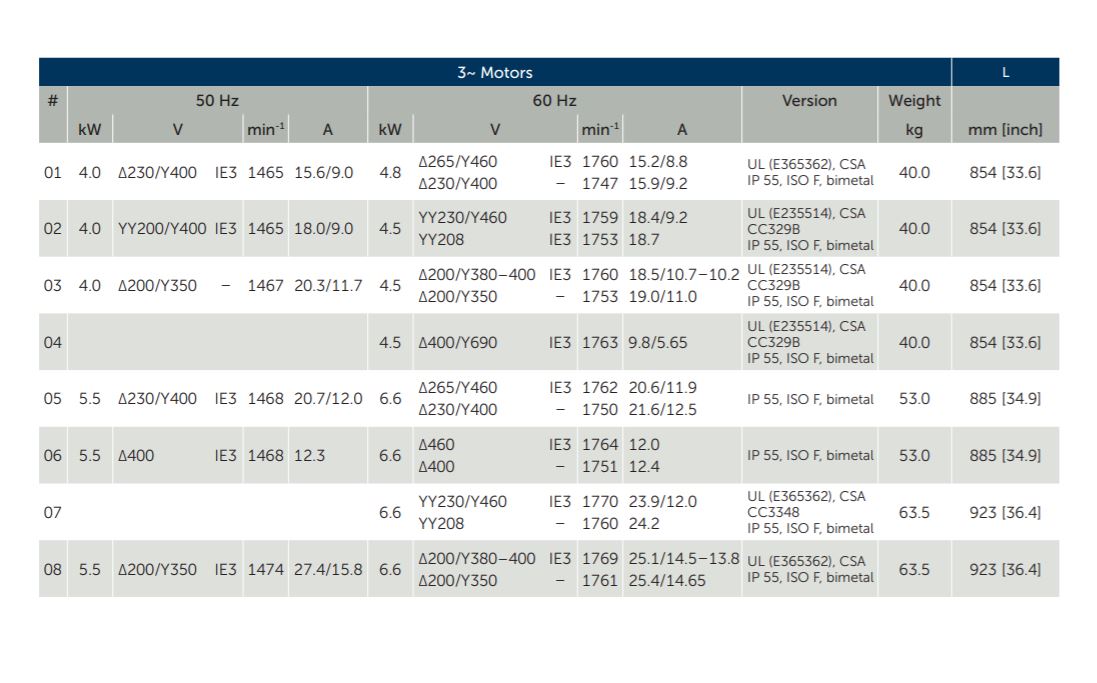 Suction Air Rate